Monthly Flower Delivery
If you think flower subscription is new, you are probably not aware that subscription is also available for toilet rolls, dog food, and books!
Subscription is fast gaining traction and becoming a very popular trend in the gifting world. Although the trend started in the USA, subscriptions are growing in popularity in Asia and in Singapore particularly.
FreshBloom.co offers regular flower delivery Singapore-wide in a variety of options for your convenience, so you can choose a weekly or bi-weekly subscription for either 1, 2, or 3 months.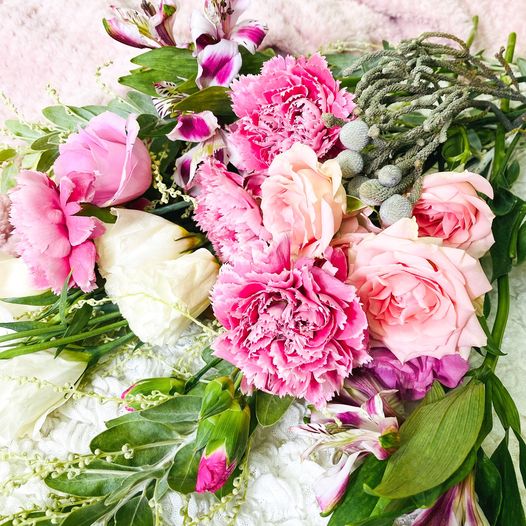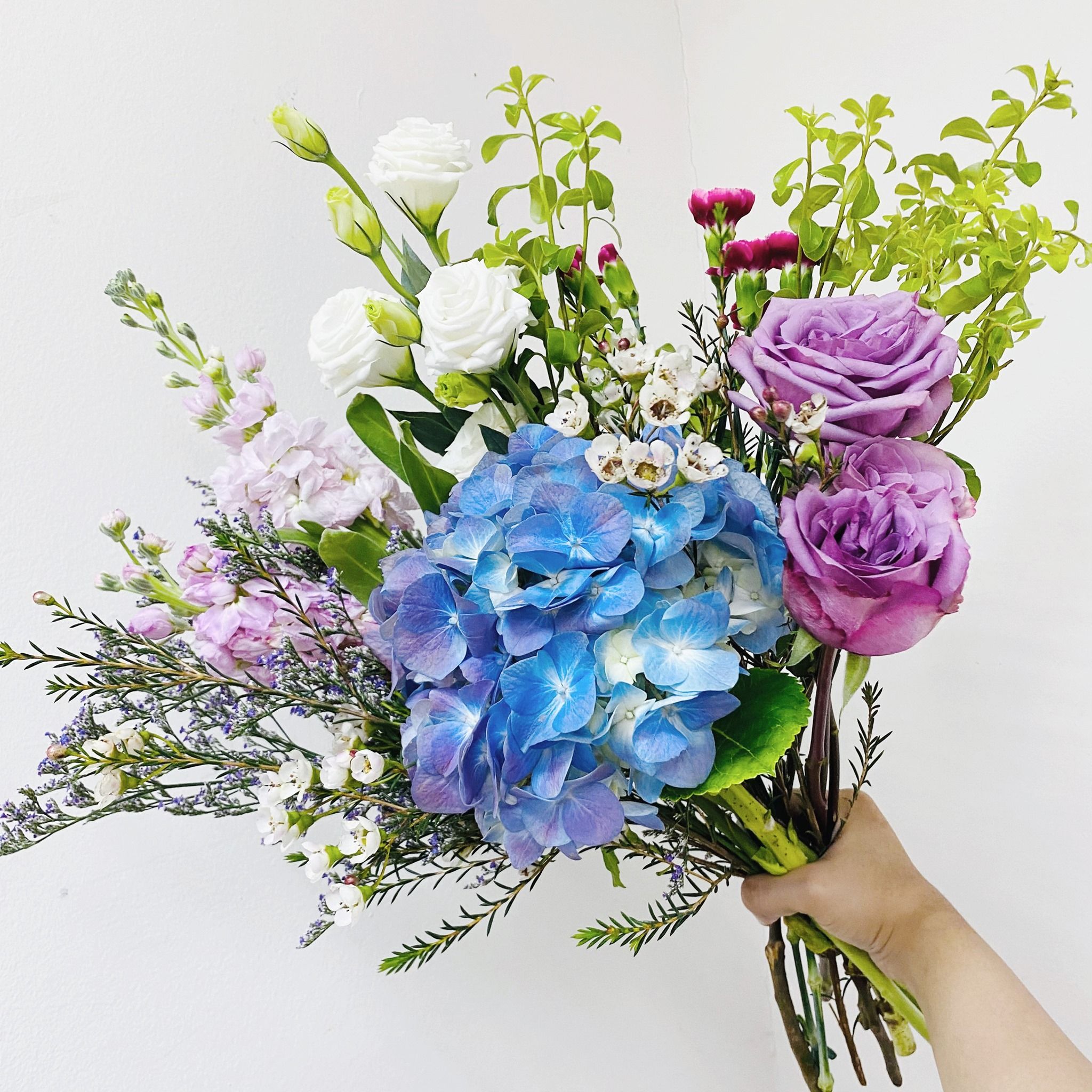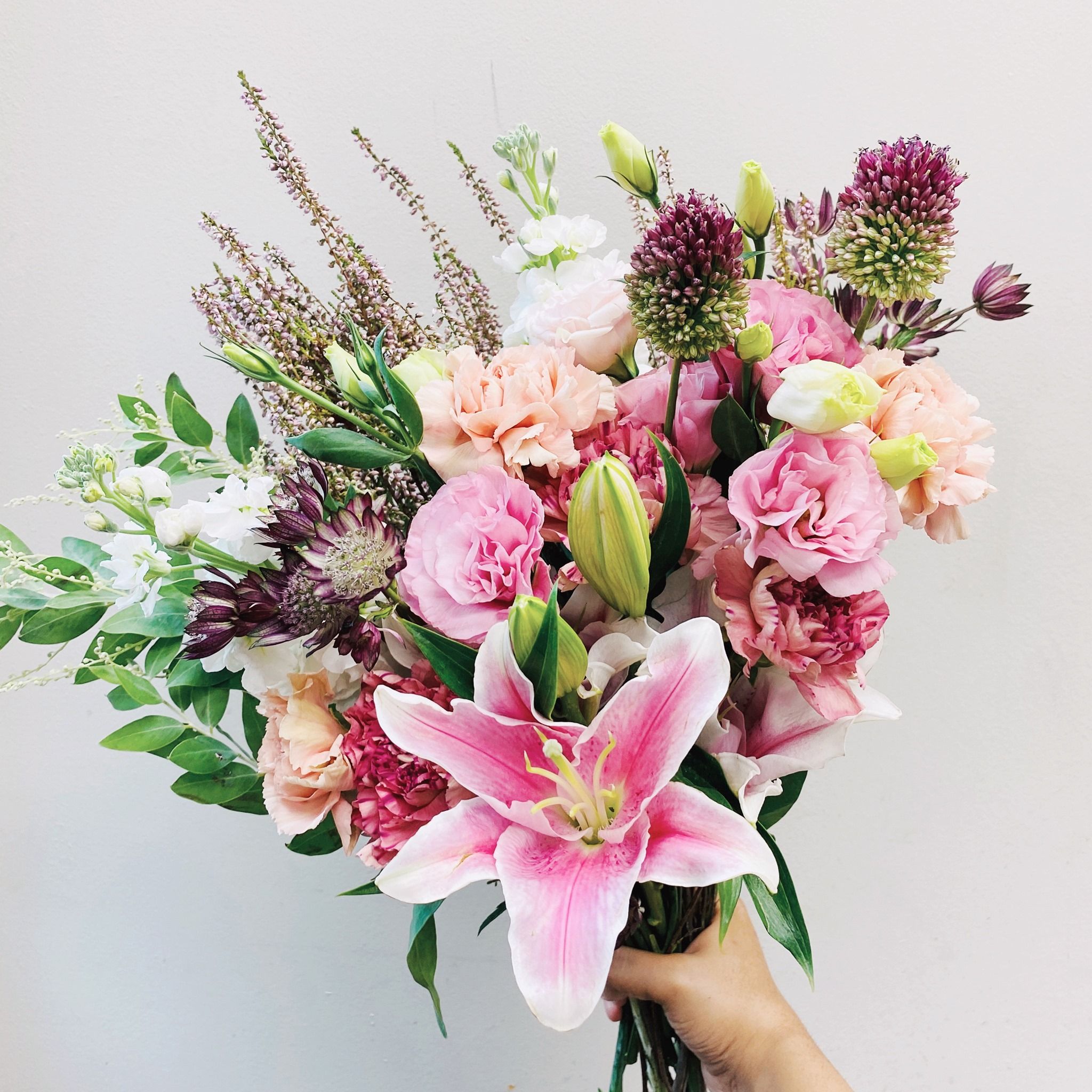 Regular Flower Delivery
Get flowers delivered weekly or bi-weekly with FreshBloom.co's fresh flower subscription service. You can choose from a duration of 1, 2, or 3 months
Types of Flowers
There are two types to choose from, Classic or Grand. For the Classic collection, you can expect perennial flowers such as roses, gerberas, sunflowers, and alstroemeria while for Grand you can expect lush blooms such as premium Kenya roses, hydrangeas, and tulips. Flowers will be accompanied by foliage and fillers to complete the flower arrangement. We also have a mono-botanical version where we send a single type of flowers instead of an assortment of flowers.
Duration
You can choose either the weekly or bi-weekly option, for 1, 2, or 3 months.
Packaging
Your flower subscription order will arrive in a custom-made box to ensure that the flowers, foliage, and fillers arrive in pristine condition. The objective of the packaging is not to impress, but to protect your flowers from the harsh environmental conditions during delivery.
Fresh Flowers, Foliage & Fillers
Flowers are picked fresh by our artisan florist and are in their raw form. You will need to remove thorns and additional leaves that have been intentionally left as it is. On arrival, you have the flexibility to arrange the flowers and foliage to your liking and preference.
Vase Included
Your first order will arrive with a vase that is yours to keep. You can reuse the vase for all your flower arrangements. So there is no need to purchase new vases for your weekly fresh flowers as they will be provided for you.
If you are looking for a convenient, time-saving gifting option, a flower subscription may be the answer for you. Available in either Classic or Grand options, you can also select whether you prefer weekly or bi-weekly frequency and for a duration of one, two, or three months. You can easily place an order at our website that is available 24x7.

---
ABOUT FRESHBLOOMS.CO - We started FreshBlooms as our way of sharing quality and beautiful flowers with anyone and everyone at affordable prices. Just like a floral surprise waiting to be discovered weekly, each box of FreshBlooms differs from the last, with no two boxes ever the same! Delivered right to your doorstep at your convenience, expect to receive only the freshest flowers that are designed to uplift moods and add a little oomph to the urban landscape we live in. Afterall, Happiness Begins with a Bloom!